"Marianne's Creative Home 2001"
|
home






"Sea Breeze" Afghan Plus 5."





"NOTE:" !! Christmas is coming! EMAIL ME to order your Special Gift ..A great gift for those 'that don't' crochet! And for those that DO crochet but wish to give a truly 'Original' Creation that you don't have time to create yourself! Valueing the love and time it takes to create 'such a gift'. I have 'changed' the price for this one....to $95.00 plus ship. Write me for more info. !


days 'til the year 2002.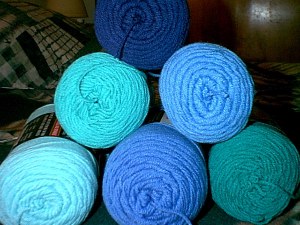 These are the colors I chose to use for this one !
It is 'crochet' with 'my Crazy Cluster' stitch....From Left to Right...Measure Lenth by
creating the 'first'row of Single Crochets..for as long as you want the Afghan to be.
Now..of course, use any of your 'own' favorite stitches. I just happen to love the 'texture' this stitch gives.
Here are a few views of it Completed !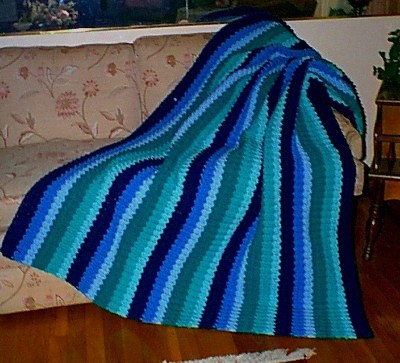 Just close up views to give you 'idea' of how I chose ' color & rows' to create the effect
I wanted. I hope you like it !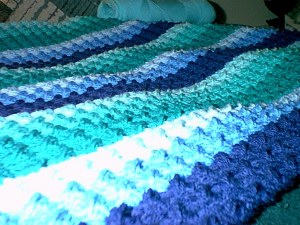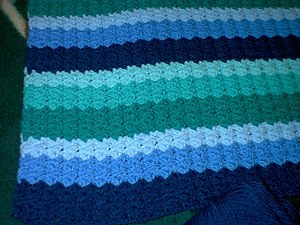 Ohhhhhhh YES....... I love them HUGE !!
Now be sure to Sign My Guestbook ! Why do you think I'm 'sharing' all this?? I look forward to
hearing from you !!
Hugs, Marianne
OR:
Keep 'scrolling' this page to see 'all the color Variations'.
How's this for a 'change' in color?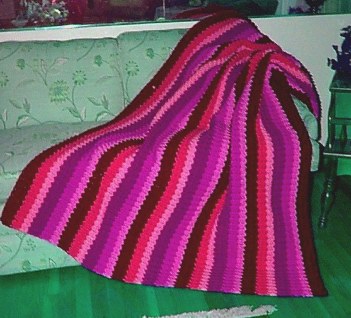 "Fire" !!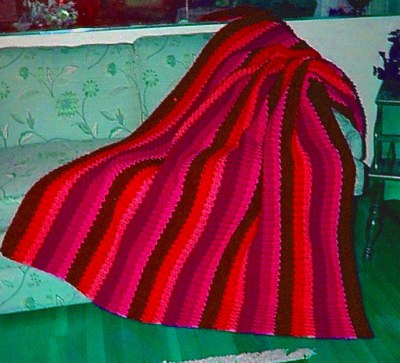 Wanna be 'Daring' ??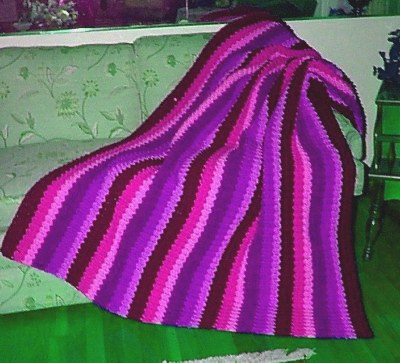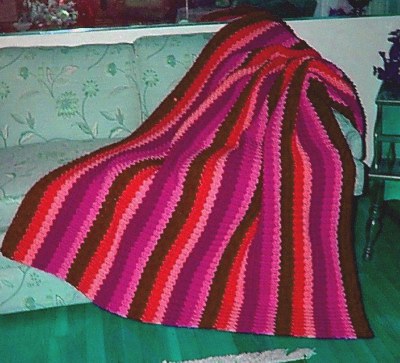 well, by now I think you have the 'idea' of what can be done with
'colors'.
Free Top Ten Search Engine Submission!
This is a 'great' FREE SUBMIT' .......to advertise YOUR Web Site if you have one
(All MEC Designs, are 'copywrited..@2001 all rights reserved)