"Marianne's Creative Home 2001"
|
home






"My Sampler"


A "Switch & Count" Design.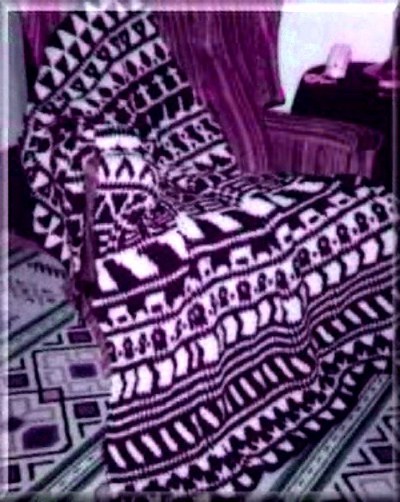 a version in 'black and off white'.


This is my 'Idea' Afghan !! no instructions for this one.
it would be 'impossible' !!!
but, you just might get a few ideas of your own from it !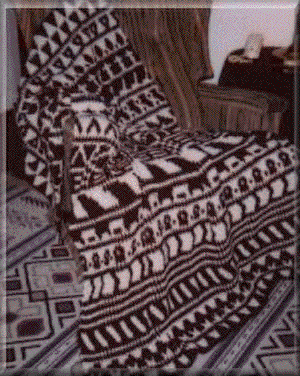 I created this one 'as I went along'........ row by row, had no idea what it would
look like till I finished it. (as is usually the case with ALL MY AFGHANS' !!) LOL
PLEASE, LET ME KNOW WHAT YOU THINK OF 'MY WORKS'

sign my GUESTBOOK. PLEASE.
Every Item You see on 'my sites' ARE HAND-MADE....and Designed......
BY 'ME' ........Marianne E. Christiansen.