I call this one....... "Precious Diamonds"

here's one for 'Mommy and Baby' !

(This 'was' a very Special custom Design order) from a Wonderful Woman in the State

of Washington !!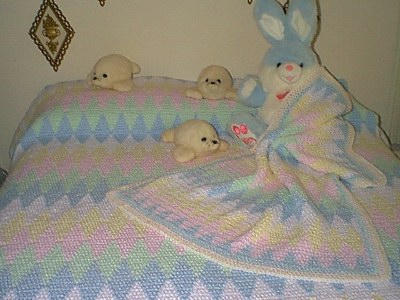 I did use a special 'Baby Yarn' here.
Below are photos of this WHILE IN PROGESS. AN ACTUAL 'BEDSPEAD' !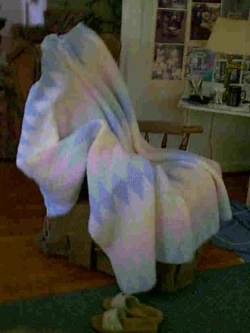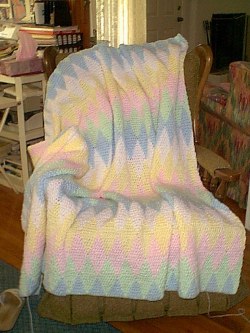 Here are some 'more completed views'.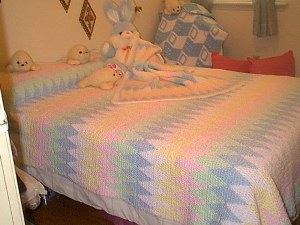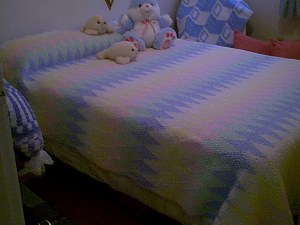 More 'Baby' Afghans will be added to this site,
meanwhile...here are a few.

This was for 'My Littel Chloe' !
(It is a 'Painting with Yarn Design)
"This is my Chloe"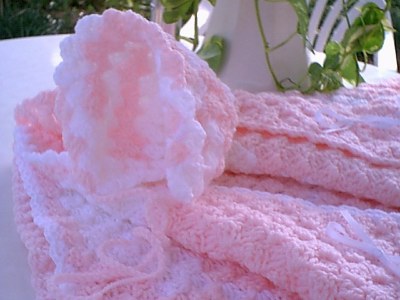 this is 'view' of open Chloe's First Afghan.
and here is 'open' view with some variations.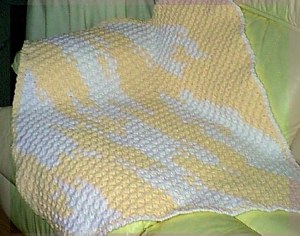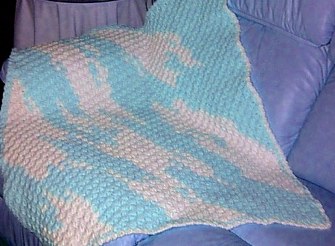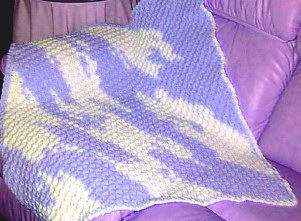 The ones below are 'very easy' to create. Begin as a Grannie Square
and keep going. I will show you some 'color' varitions for this one.
(these are part of my CLASSIC designs)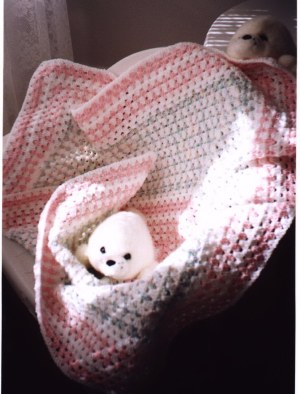 here's more !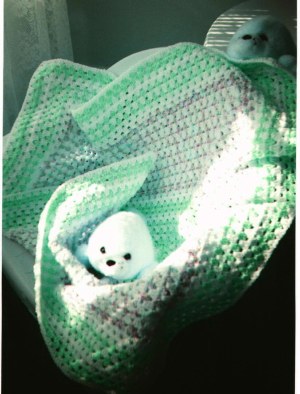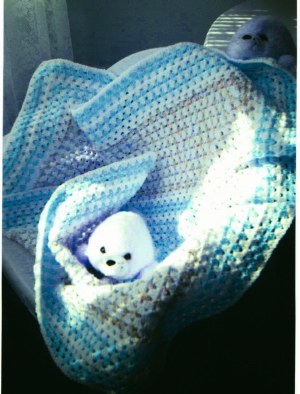 Drop me a line or sign my Guestbook





"NOTE:" !! Christmas is coming! Place your Special Order now...(first come/first serve)A great gift for those 'that don't' crochet! !


days 'til the year 2002.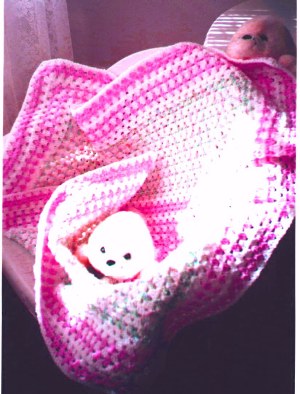 These are 'not' the last ones. More coming.
This is my 'Say I love you'....with "Hearts & Flowers"
(a 'Switch & Count' design.)
as I mentioned before, there will be 'more' coming.
so, I hope you return !
" If you have any questions write me."

Hugs, Mariannne