"Marianne's Creative Home 2001"
|
home




" Jodi's" White Sweater/Jacket"

From here ..I will show my 'creations' in Progress Photos with 'hints' of how -to try and create them for yourself.
LOOK FOR MORE DETAILED INSTRUCTIONS COMING SOON.
First.....I will show the COMPLETED ONE, then progress following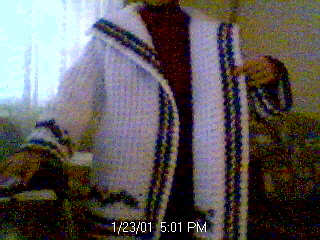 now come the progress 'views'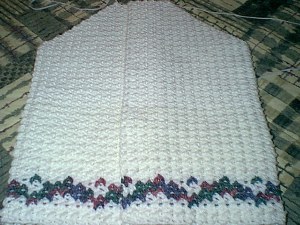 ( this is 'body'..folded over It was created in 'One Piece') Next.. The beginning of 'Sleeve' ...
Notice.....Body is 'one-piece' Sleeves, Make the 'pieces' fit together for 'SEWING' THEM TOGETHER. (I realize, this will only make 'sense' to all of you who SEW !)
As I mentioned, I will give more detailed instructions on special page.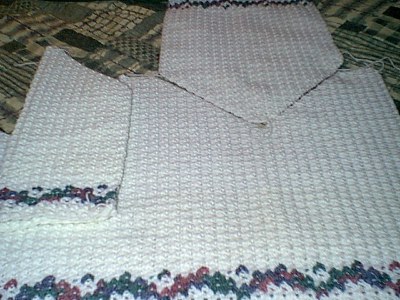 Sewn together view below.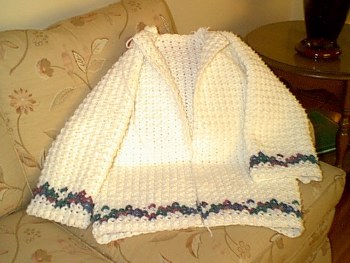 Notice the Neckline....After sewn together, Crochet at least 4-6 Rows around the Neckline alone.
Halt when you feel it is 'high' enough. Now.........Next step is :
BEGIN CROCHETING 'ALL AROUND THE WHOLE JACKET' !
VIEW: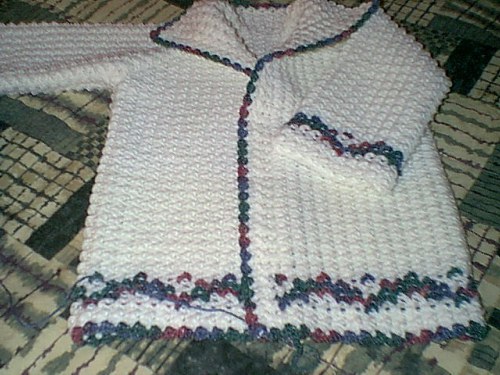 Keep adding rows until you are satisfied with size of COLLAR and 'with' of Jacket.
I stopped here !!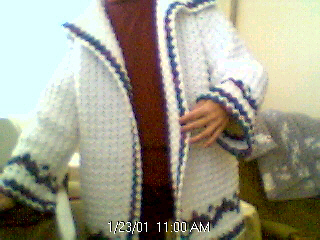 then made 'second' Jacket LARGER....BY INCREASING BORDER'
BELOW HERE.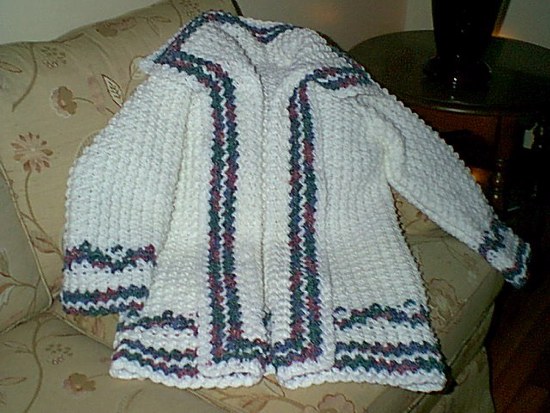 It made a wonderful gift for my Precious Daughter-in-Law
JODI !!!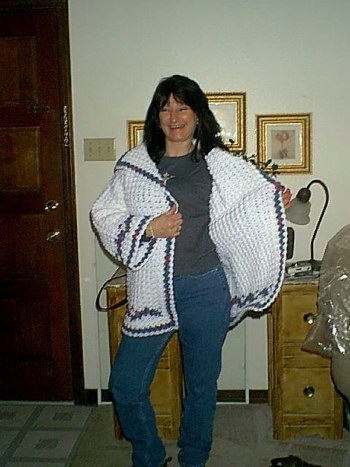 oK , I cought her off guard !! Talk about an 'action' photo !!
And look at 'me' below......(how I really look at home! LOL)
The pure pleasure of 'seeing' this happy smile on Jodis face............made me
dance !!!!!!!!!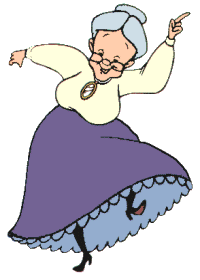 Now go and 'check' out my NEXT PRODUCTIONS !!
lOVE YA' ........ Marianne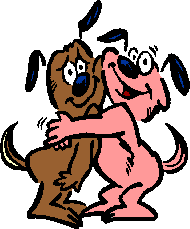 Don't forget,.... I do look forward to hearing from you too!!
Hugs, Marianne
OR
(All MEC Designs, are 'copywrited..@2001 all rights reserved)